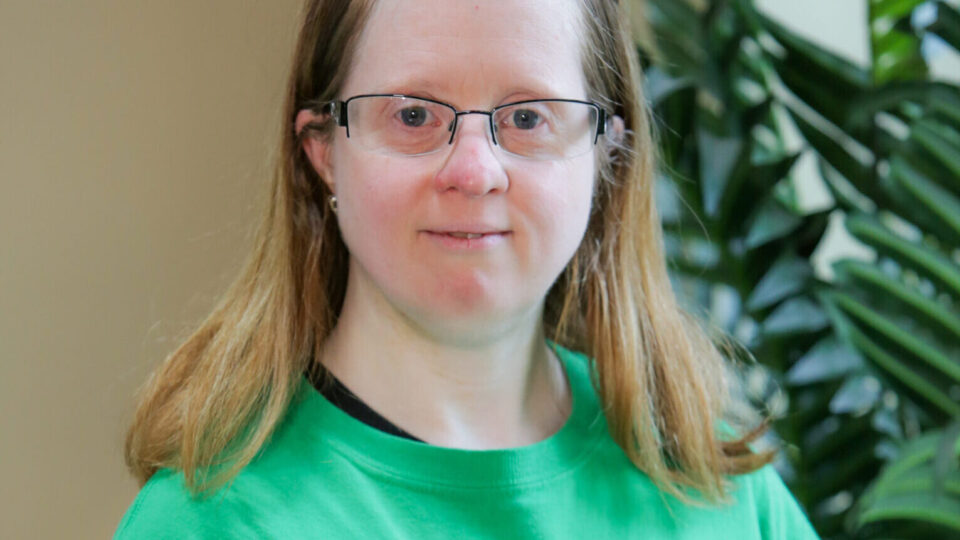 Since she was a little girl, Jen Blackwell dreamed of being a dancer, and nothing was going to stand in her way.  Jen has Down's Syndrome, but she has never let her disability hold her back.  "My disability doesn't define who I am, I am very proud of who I am," Jen said.
"I've been dancing since a young age and I've always wanted to be a dancer. I shine like a diamond when I'm dancing – I just love it."
Jen attended dance classes as a child, but after finishing school, her family struggled to find any opportunities that would allow her to be a dance leader and performer.  Frustrated at the lack of inclusive opportunities for people with disabilities, the family launched their own organisation – DanceSyndrome – back in 2009, which became a registered charity in 2013.
Jen, now aged 40, is the director and founder of DanceSyndrome – the only organisation of its kind that is co-led by people with learning disabilities, working alongside professional dancers to offer inclusive dance workshops, dance leadership training and inspiring performances.
Every week, more than 300 people join in the dance workshops, held both online and in face-to-face venues across the North West. The workshops are co-led by Dance Leaders, who are people with learning disabilities, and Dance Artists, who are professionally trained dancers.
For Jen, whose goal has always been to "get the world dancing", it's a dream come true.
"My dream was to be a dancer and my dream has come true," she said.
"Dancing is my life and I can't thank my dancing family enough, or the support of my mum and dad who've always been there for me – they are my rock."
Jen sparkles on and off the dance floor and is always sporting her trademark diamanté headbands and glitter nails.
Jen's dancing has even enabled her to meet her hero – performer and X-Factor winner Alexandra Burke, when she was chosen to take part in the National Lottery's 'Big Surprise' – which honours individuals who have made a real difference.
The positive impact that Jen and DanceSyndrome are having on people with disabilities has not gone unnoticed. She's a role model for others and has been recognised with several prestigious awards including the Inspirational Woman of the Year Award in the Enterprise Vision Awards, the Prime Minister's Point of Light Award, and DanceSyndrome is also a recipient of the Queens Award for Voluntary Services.
Jen is determined to live her life to the fullest and for the past 10 years has been an Empower Housing Association tenant living at one of our properties in Chorley, where she is supported by her lead carer Donna.  Without the right support, principally Donna, none of this would be a reality.  DanceSyndrome, Donna, Empower Housing Association and Jen's family all play their part in enabling Jen to be her own person.
Want to talk to someone?
Empower Housing Association Ltd.
33-35 Hollinshead Street,
Chorley, Lancashire, PR7 1EP
Parking: Limited parking available at the back of the building on Empower's private car park. With two allocated disabled parking bays to the front of the building. On-street parking is available for up to an hour. There are also pay and display car parks nearby.
Accessibility: Empower's offices have widened doorways to reception and level access ramps to the main entrance.