Our Board
Empower Housing is governed by a Board of non-executive directors who are responsible for setting our overall culture, strategy and values, this includes governance, remuneration and financing. The Board are also responsible for H&S, audit and risk, customer experience, new business, and ensuring that we deliver effective services. The Board reviewed its effectiveness in 2023 in line with the 2020 Code of Governance additional guidance for smaller organisations and agreed that the Board has the appropriate level and mix of skills and competencies relevant to current business requirements and that at this time sub committees of the Board are not required. The Board meets at least 6 times a year.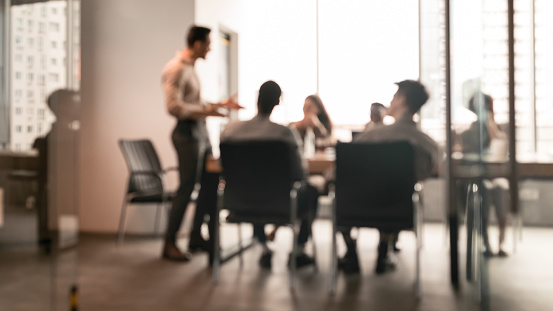 Each Board member brings a wealth of experience and different skills to the organisation. We are pleased to introduce you to our Board.  A copy of the register of interests for Board members and Executive officers is available on request, please email accounts@empowerhousing.org.uk with any enquiries.
Mark Dunford - Chair of the Board
Mark has been involved in social housing the majority of his career. As a qualified accountant his current role is Executive Director of Finance & Commercial at Together Housing Group, one of the largest housing providers in the North. He has held a number of NED roles in the past & is currently a Group Board Member at Livv Housing Group.
Marcus Evans
Marcus is the Director of Governance and Compliance at the Sovini Group. He has a BSc Hons Degree in Governance and has 12 years experience of working within housing at an Executive management level. Prior to this, he has 15 years of experience working for a number of Local Authorities. Marcus also acts as company secretary for a number of companies and is the Chair of Governors at a primary school. Marcus is also a non-Executive Board Member at the Prima Housing Group.
Marcus is looking forward to ensuring Empower Housing demonstrates excellence in its governance arrangements.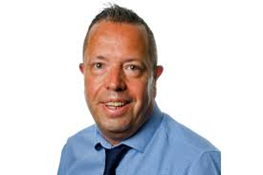 Rob Wakefield
Rob is the Chief Executive at Community Gateway Association, taking up the position in 2017 following 6 years as Executive Director of Resources.  Rob is a qualified accountant and prior to joining Community Gateway worked in both local government and housing association roles across the North West.  Rob is also an experienced non-executive having served on the board of housing, education and charitable bodies.  As well as supporting Empower Housing Rob is currently a non-executive on the board of Arawak Walton, the largest independent black and minority ethnic Housing Association operating in the North West, and a Trustee of Preston Vocational Centre, a charitable organisation providing construction based training and development opportunities to young people in Preston.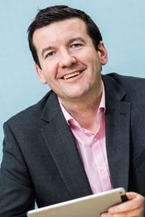 Stephanie Murphy
Stephanie was appointed Chief Executive of Castles & Coasts in July 2017. Prior to that, she was Chief Executive of Two Castles Housing Association, from 2005. In leading the organisation, Stephanie has extensive experience of business planning, risk management, governance and service improvement and she is passionate about the right values and behaviours driving success in business.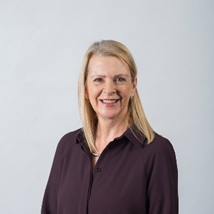 John Clark
John is currently Executive Director for Orione Care a small charitable housing association providing a range of housing, care and support services and also providing life chances to people worldwide.
John has spent many years delivering excellent housing management services for various organisations. His commitment to Empower Housing Association is personal as well as professional as he has a family member that lives in supported housing (with another provider), it is for this reason that John wants to ensure front line services continue to be delivered at high standards.
With a combination of experiences in supported housing, housing, tenancy management, asset management and community engagement, linking to a passion for good governance within the housing sector John is proud to be a Non-Executive Director supporting Empower Housing Association.
Want to talk to someone?
Empower Housing Association Ltd.
33-35 Hollinshead Street,
Chorley, Lancashire, PR7 1EP
Parking: Limited parking available at the back of the building on Empower's private car park. With two allocated disabled parking bays to the front of the building. On-street parking is available for up to an hour. There are also pay and display car parks nearby.
Accessibility: Empower's offices have widened doorways to reception and level access ramps to the main entrance.