Stories
At Empower Housing we pride ourselves in being tenant focused and empowering our tenants to live within their community independently. This page is dedicated to our tenants to allow for their stories to be shared.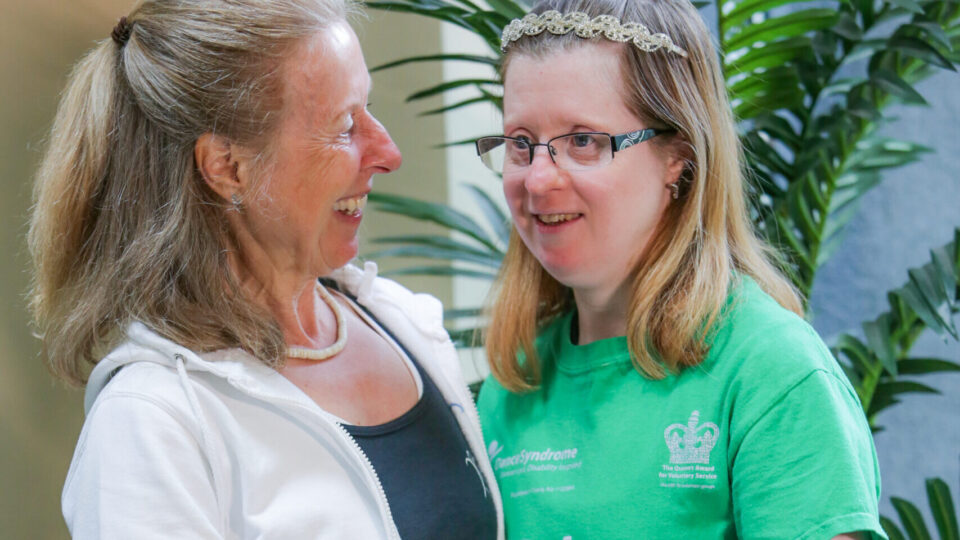 Sam's Story
Fitness and exercise have always been a huge part of Sam Formby's life.  In his early teens, he was a regular gym-goer and represented his school at cross country.
But when Sam was 16, his life changed forever. Out of the blue, Sam suffered a devastating brain haemorrhage, leaving him paralyzed and fighting for his life in intensive care.
His family were told he'd never talk again, would have to be fed through a tube and wouldn't regain much mobility. But Sam is a fighter, and he was determined to prove medics wrong.
He spent 13 months in hospital, during which time he also contracted meningitis and MRSA. But despite all the odds stacked against him, Sam regained his speech and upper body mobility.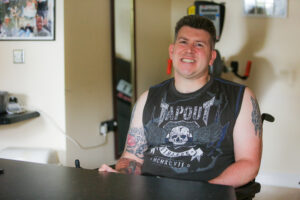 Zack's Story
Inspirational Zack Kerr is the man behind a national campaign which has transformed the lives of thousands of disabled people and their families.
Zack, who has quadriplegic cerebral palsy which affects his limbs and speech, was inspired to launch the Changing Places campaign with his family back in 2017, after growing frustrated at the lack of suitable toilet facilities for disabled people at motorway service stations up and down the country.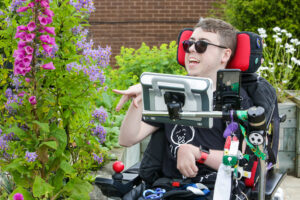 Jen's Story
Since she was a little girl, Jen Blackwell dreamed of being a dancer, and nothing was going to stand in her way.  Jen has Down's Syndrome, but she has never let her disability hold her back.  "My disability doesn't define who I am, I am very proud of who I am," Jen said.
"I've been dancing since a young age and I've always wanted to be a dancer. I shine like a diamond when I'm dancing – I just love it."
Jen attended dance classes as a child, but after finishing school, her family struggled to find any opportunities that would allow her to be a dance leader and performer.  Frustrated at the lack of inclusive opportunities for people with disabilities, the family launched their own organisation – DanceSyndrome – back in 2009, which became a registered charity in 2013.
National Recognition for DanceSyndrome at One Dance UK Awards - November 2021
DanceSyndrome was founded by Jen Blackwell, who happens to have Down's syndrome, because she found it difficult to find job opportunities in community dance due to her disability.  Dancers with and without disabilities work together to inspire people to see what can be achieved when we all become more inclusive.  All DanceSyndrome sessions are disability jointly led, with people with learning disabilities taking visible Dance Leader roles working together with professional Dance Artists.  It is this inclusive approach which was recognised through the award nomination.
The One Dance UK Awards are an annual celebration for people from across the dance sector to unite, celebrate, acknowledge, and reward the people who have made an impact on the vibrant UK dance landscape.
DanceSyndrome was chosen as the recipient of the People's Choice Awards following a public vote on social media in August. It was the only award category that was chosen exclusively by a public vote.  The DanceSyndrome team came together via a Zoom watch party on Friday so that they could be together for the announcement of the award and, needless to say, they were ecstatic with the result!

Want to talk to someone?
Empower Housing Association Ltd.
33-35 Hollinshead Street,
Chorley, Lancashire, PR7 1EP
Parking: Limited parking available at the back of the building on Empower's private car park. With two allocated disabled parking bays to the front of the building. On-street parking is available for up to an hour. There are also pay and display car parks nearby.
Accessibility: Empower's offices have widened doorways to reception and level access ramps to the main entrance.