Development
Our in-house Development Team in conjunction with tenants and families will discuss their wants, needs and aspirations, this discussion assists in the selection of suitable property within the desired geographic area close to local amenities, to help promote independence and social inclusion.
Once a house has been purchased the tenants and any other interested individuals can be involved in the specification of any adaptations required to assist them to live as independently as possible.
All properties are developed to a high standard and include white goods. Each scheme will be maintained by our dedicated Maintenance Team once the development is completed.
Adaptations and Grants
At some point during your tenancy with Empower your needs may change and therefore minor adaptations may need to be carried out around your home, i.e. grab rails etc.
Should you wish to add minor adaptations to your home you will need to speak with your Occupational Therapist who will then carry out an assessment and request for any minor adaptations to be carried out.
Empower can assist with any minor adaptions once you have had an Occupational Therapist assessment.
If your needs change and major adaptations are required around your home, i.e. your bathroom may need to be changed to a wet room, you may be eligible for A Disabled Facilities Grant (DFG), which you can apply for from your local council.
For further information please contact the Development Department – development@empowerhousing.org.uk
About Empower
Empower Housing Association was established in August 2003 as an independent, not for profit organisation, specialising in providing homes for people with disabilities.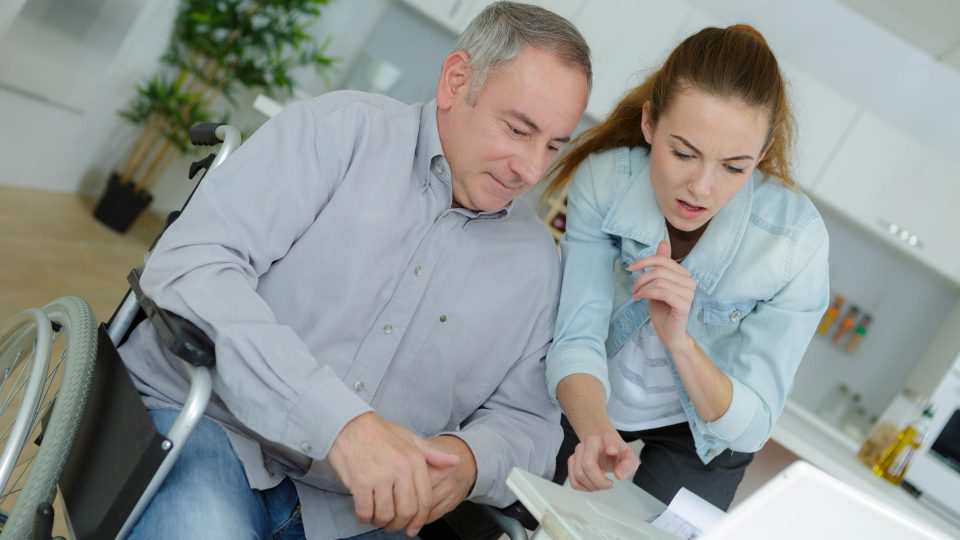 Want to talk to someone?
Empower Housing Association Ltd.
33-35 Hollinshead Street,
Chorley, Lancashire, PR7 1EP
Parking: Limited parking available at the back of the building on Empower's private car park. With two allocated disabled parking bays to the front of the building. On-street parking is available for up to an hour. There are also pay and display car parks nearby.
Accessibility: Empower's offices have widened doorways to reception and level access ramps to the main entrance.